Define your Website Keywords
Sit down and plan your Keywords
Think about keywords your potential customers might type into a search engine.
When a potential customer sits down at Google, what words do they type in?
Which keywords are CLOSE to a decision to buy?
Which customer segments use which keywords, and how might keywords differ among your customer segments?
Which keywords match which product/service lines as produced by your company?
Conduct a Keyword Planning Session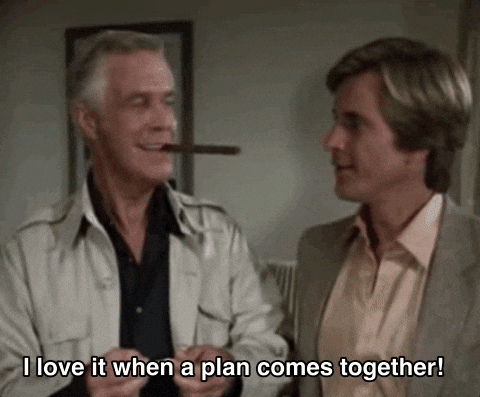 We highly recommend that you organise a formal keyword planning session with your marketing team. This might be just you by yourself, or it might be your CEO, your marketing manager, and a few from the sales staff. Devote at least ONE HOUR to planning keywords.
Think about the keywords your customers are typing into Google. Try not to miss any possible keyword combinations!
Do this, first, individually – get a piece of paper, and write keyword ideas down WITHOUT talking to the others in your group.
Don't be shy. Don't leave anything out. The aim is to get EVERYTHING on paper.
Then have a group session and go over all the keywords each person has identified.
Write all possible keywords on a whiteboard, a piece of paper, or a Word / Google doc.
Don't restrict yourself because there are no wrong answers. The aim is to get the complete "list" of all possible keywords that customers might type into Google.
"Think like a customer."
You are your customer sitting at his or her computer on Google:
You are an entirely new, novice customer. 
Pretend you know next to nothing. What words or phrases would you type?
Segment your customers into "buyer personas."
What keywords would each group use, and how would they differ from other groups?
Are there any "helper" words that a potential customer might use?
Common helper words specify a location for example. Others words like "cheap," "free," "trial," or "information."
If you are a "Launderette," don't miss "dry cleaner" or "laundry service." If you are a "Computer repair expert," don't miss "Computer repair consultant."
For now, don't worry about the organisation of your keywords. Write down every word that you think off – synonyms, competitor names, misspellings, alternative word orders. Let your mind wander.
Remember that this is the keyword discovery phase, so don't exclude anything!
Use Google tricks to identify possible keywords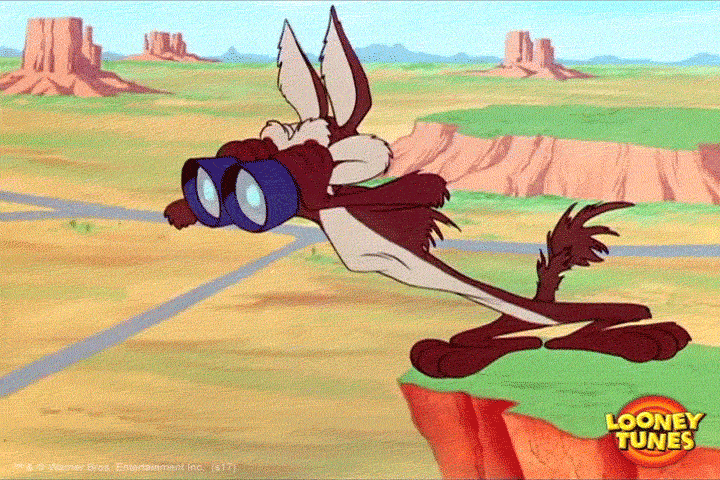 With a list of just a few keywords from your brainstorm session, it's time to turn to some Google tricks and tools to beef up your keyword list from these "starter" words. Here are my favourite strategies starting with Google's free tools.
First, go to Google and start typing your keyword. Pay attention to the pull-down menu that automatically appears. This feature is called Google Suggest or Autocomplete and uses actual user queries. It's a quick and easy way to find "helper" words for any given search phrase. You can also place a space (hit your space bar) after your target keyword and then go through the alphabet typing "a", "b", "c" etc.
Here's a screenshot of Google Suggest using the key phrase "car insurance:"
Hit your space key after the last letter of the last keyword (e.g., after car insurance) and more keyword suggestions appear. You can also type the letters of the alphabet – a, b, c, etc. and Google will give you suggestions.
Here's a screenshot for the letter a, b, c and d:




Second, type in one of your target keyword phrases and scroll to the bottom of the Google search page. Google will often give you related searches based on what people often search on after their original search.
Here's a screenshot of Google's related keywords for "car insurance" –
Note the helper words it tells you people use to search. Are these not great clues as to how customers search Google? As you look at Google autocomplete and related searches, add these keywords to your master list.
Try UberSuggest
A fantastic free third-party tool that pulls data from Bing search queries is Ubersuggest at https://neilpatel.com/ubersuggest/. It types through the alphabet for you and gives you nifty keywords.
Spend some quality time with the Google tools as well as Ubersuggest.io, using your "starter" keywords and looking for synonyms and helper words.
These three Google tricks are great ways to find helper words, related phrases, and synonyms for your target keywords and key phrases.
For your third TODO, open up your "keyword planning worksheet" and write down some keyword ideas garnered from these free tools. You want a messy, broad and complete list of the "universe" of possible customer keywords via your keyword planning process, via reverse engineering your competitors, and now via Google tools such as autocomplete and related searches.
Keyword Tools
Seed Keywords

This is a wonderful human/machine tool. Gather your team together (or they can be in diverse cities). Create a prompt, such as 'you're hungry and you love Italian food, what would you search for?' This then creates a 'workspace', and as people type in their ideas, it consolidates them into a master list. Excellent and fun tool for keyword brainstorming!
SERPS.com Keyword Tool

https://serps.com/tools/keyword-research/

Bye bye keyword planner and hello Keyword Tool. SERPS.com has done a great job on this easy-to-use, powerful, and FREE alternative to Google's Keyword Planner.
SEO Chat Keyword Tool

http://tools.seochat.com/tools/suggest-tool/

This most awesome keyword suggest tool is like Ubersuggest but pulls keyword suggestions not just from Google or Bing, but from YouTube, Amazon, etc. Awesome for keyword brainstorming.
Bing Webmaster Tools

http://bing.com/toolbox/webmaster

Bing is an excellent tool for keyword discovery.
Keyword It

Most keyword tools are great at taking a 'core' keyword and helping you find the 'helpers.' This tool is a messy but great way to look for broader keyword ideas. It is excellent for EARLY keyword research and brainstorming!
UberSuggest

This tool pulls the "autocomplete" data from Bing and provides you with an easy way to "shop" for keywords.
Keyword Niche Finder

http://wordstream.com/keyword-niche-finder

This tool is about finding related keywords. Enter you're a target keyword; the tool will generate a list of closely related keywords. Then click on any one of those, and the right-hand side of the screen will show clusters of those related tools. It is a useful tool for keyword discovery, not unlike Google's Wonder Wheel or related searches.
Keyword Spy

KeywordSpy currently operates in UK, USA, Australia and Canada. Through this keyword tool and software, you can perform advanced keyword research and keyword tracking to study what your competitors have been advertising in their AdWords campaigns.
Keyword Finder

An enjoyable, exciting tool to discover keywords. Input some keywords, and get quick ideas for related terms, helper words, and more.
SEM Rush

Enter your competitors' domain/URL, and SEM Rush returns a list of AdWords keywords they are using and their organic keywords.
Google AdWords Keyword Planner

https://adwords.google.com/ko/KeywordPlanner/Standalone/Home

Who got the data? Google got the data. Use the Keyword Planner for keyword discovery for both SEO and AdWords, but be sure to know how to use it. Not the most straightforward user interface, and remember it ONLY gives data for EXACT match types. NOTE: you MUST have a paid account to use, and be LOGGED IN
Free Negative Keyword Tool

https://www.wordstream.com/negative-keywords?dt=1

This tool gives you 'food for thought' regarding possible negative keywords. Negative keywords are critical for AdWords since you pay per click – use this tool to help you find words you DO NOT WANT.
Thesaurus.com

Enter a search term such as, 'solicitor,' and find relevant synonyms and keyword ideas such as 'counsellor,' 'barrister,' 'lawyer,' etc. Great for keyword discovery!
Yoast Keyword Suggest Tool

Another tool based on Google Suggest. The interface is not sexy but it works.
Twinword Keyword Tool

https://www.twinword.com/ideas/

Billed as the first "LSI" (Latent Semantic Indexing) tool and the first semantic keyword research tool that can sort by relevance. Useful for keyword discovery and finding related words, especially when writing a blog post.
Soovle

Let the web help – generate your keywords, that is. Type a keyword or phrase that interests you for SEO into Soovle, and this nifty tool will generate phrase upon phrase of helper keywords. Very useful for idea generation and blogging.
MOZ Keyword Explorer

Another pretty good keyword discovery tool from the cool dudes (and dudettes) at MOZ.
SEO Chat's Related Keyword Tool

http://tools.seochat.com/tools/related-keywords-tool

Another tool to find related keywords.
Danzambonini Keyword Tool

Input a few keywords, and this tool will mix and match them into phrases.
Google Trends

https://trends.google.com/trends/

Use Google's interface to monitor keyword trends! This tool is like the person in High School voted 'most likely to succeed', and then he utterly failed, and now is either in jail, homeless or dead. Google has ALL the cool trending information on the search, and yet they produce this pathetic, useless, teasy-tease tool. Oh, Google – you are such a tease!
Google Correlate

http://google.com/trends/correlate

Built on Insights for Search, this tool attempts to allow you to enter a search term (say, 'Cakes') and find what other search terms correlate in search trend activity with that term. Not that useful (yet) but since trend spotting is a very important marketing tool, it does make our list.
Ferzy Keyword Tool

Another good, solid, and free keyword tool.
Keyword Tool

Similar to Ubersuggest, this tool builds upon Google Suggest to provide a list of 'helper' words and phrases. For example, enter insoles, and you'll see shoe insoles, insoles for runners, etc. It also provides questions containing the keyword users enter when searching Google and keyword suggestions for YouTube, Bing and Apple App Store. Great for finding helper words as part of keyword research. Additional related data like keyword search volume and CPC requires paid account.
Bruce Clay's SEO Toolset Tools

http://www.seotoolset.com/tools/free-tools/

Bruce Clay is a guru in SEO. Use this page to access many of his free tools. The best is Single Page Analyser, Link Analysis Report, Keyword Suggestion Tool. Useful mainly for keyword discovery and checking your page tags vs target keywords.